Tanner Gates




Posts

: 5


Bonus Coins

: 9


Hi Scores

: 0


Join date

: 2017-09-12



Very nice! I love how you packed so much stuff into such a small space.
_________________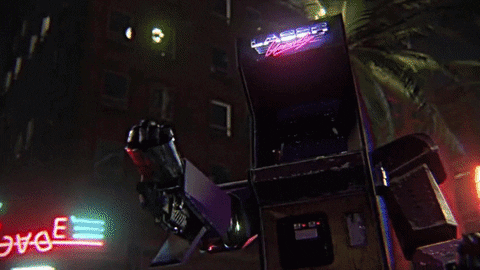 RIG: Stormtrooper Stryker, Gigabyte Gaming 7 MB, Skylake i5 6600k OC to 4.7ghz w/ Noctua D14 fan, R9 290x GPU, 16gb G.SKILL Ripjaws V, 1000w PSU, Samsung Evo 850 HD
Future arcade build (have most parts already) 4 player arcade with 2 aimtrack guns, 2 spinners, force feedback racing wheel and blissbox adapter with original controllers for the following systems: NES,SNES,Genesis(3 and 6 button controllers), N64, Dreamcast, Wii/WiiU, Xbox one. Might add PS2 controllers but I always hated those.

Sahadd Prawser

Final Boss





Posts

: 350


Bonus Coins

: 419


Hi Scores

: 25


Join date

: 2017-09-02



Nice stuff, nice rig... but need some cable management man

Get a stick of this, paint it black, and hid the wires in the back:
https://www.showmecables.com/by-category/installation-supplies-and-tools/raceway-wiring-duct/icc-1-1-4-inch-raceway/icc-1-14-inch-surface-raceway-white-6-ft-single-piece
Hey what you think of your EMS TopGun II? I was thisclose to getting the new one, waiting on reviews:
https://www.play-asia.com/ems-topgun-iii/13/704e7s
_________________
---
So, the funniest thing about this particular signature line is that by the time you realize it doesn't say anything, it's too late to stop reading it

---
Thanks James. I actually ran out of raceway before taking the pic.
The topgun is great with three asterisks:
Must play in the dark
Not Wireless (30 ft cord though) TopGun III is?
Must calibrate on every use. (10 seconds)

Tanner Gates




Posts

: 5


Bonus Coins

: 9


Hi Scores

: 0


Join date

: 2017-09-12



Cool, thanks for the heads up! Love your setup though, all in a small space too, very cool.
If you get an HTPC keyboard/mouse ($16, led button style), it'll look great, you can sit it on your Xarcade stick, and not have to have a full keyboard for just a handful of button presses. Actually works for computer games that aren't fast-paced either, like commander keen, dungeons and dragons, etc.
Something like this:
http://www.dx.com/p/blcr-p9-mini-backlight-2-4ghz-wireless-keyboard-w-touchpad-black-463323
And then you can put your full sized keyboard back on the shelf a bit, if not doing full session of typing only.
_________________
---
So, the funniest thing about this particular signature line is that by the time you realize it doesn't say anything, it's too late to stop reading it

---


Similar topics
---
Permissions in this forum:
You
can
reply to topics in this forum