Hello,

I have a 5Tb drive since one year, and i'm living in France. I use a french windows but with a qwerty keyboard because joy2key work with keycode and not with keys, so with Azerty keyboard, the configuration change alone.

So, since september/october new update system, nothing work. Also, i have reinstall my windows 10 64bits, with the 1709 creator update, fresh install, with all in US ! I have do a complet install, have that the busg i founds (and solutions) :

In the 1.  Right Click Run AS ADMIN - Install Setup : takeown of some file not work, and  takeown d:\Launchbox\  : must be no \ at the end. And it can be run ONLY on a US windows
      -> i have redo the script, much faster, and bugless (only for the us now) : i can give you for all others, but where ?

syncovery icon on desktop : bad link

file denied at end of XML restoration after select good HD size

In "1. Optional Install!  Installs Autoload (Hyperspin will launch at startup) Double click and select yes" icon, there is 2 entry to not add to the registrery file :
"XboxStat"  and "AdobeAAMUpdater-1.0" are useless
"Hyperspin"="\"D:\\Arcade\\Hyperspin.exe\""  won't run

restartoncrash won't run at startup

and "Syncovery FAST Update Silent Pilot (EXPERTS ONLY)" or all others : no syncovery.ini downloaded. But I know why, admin can ask me in PM.

Christophe Andre




Posts

: 4


Bonus Coins

: 6


Hi Scores

: 0


Join date

: 2017-10-08



I escalated this to our admin group, I think you will need some custom help here.
_________________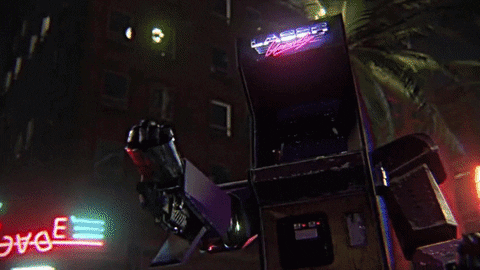 RIG: Stormtrooper Stryker, Gigabyte Gaming 7 MB, Skylake i5 6600k OC to 4.7ghz w/ Noctua D14 fan, R9 290x GPU, 16gb G.SKILL Ripjaws V, 1000w PSU, Samsung Evo 850 HD
Future arcade build (have most parts already) 4 player arcade with 2 aimtrack guns, 2 spinners, force feedback racing wheel and blissbox adapter with original controllers for the following systems: NES,SNES,Genesis(3 and 6 button controllers), N64, Dreamcast, Wii/WiiU, Xbox one. Might add PS2 controllers but I always hated those.

Sahadd Prawser

Final Boss





Posts

: 254


Bonus Coins

: 307


Hi Scores

: 17


Join date

: 2017-09-02



I think he has given us some actual solutions to problems that the drive has. He probably needs to speak directly with Chris honestly.
I nominated Christophe for admin group.
_________________
---
So, the funniest thing about this particular signature line is that by the time you realize it doesn't say anything, it's too late to stop reading it

---
---
Permissions in this forum:
You
cannot
reply to topics in this forum