Welcome to the Hyper Arcade Systems Forum!
This is a place to learn about how to unlock the potential of your arcade drive and about many other things that can enhance your experience. We welcome feedback on how we can improve this forum and have also established some rules of conduct to help keep threads productive and civil so that everyone can enjoy this experience:
Requests for help, fixes, issues and things not working on your drive are to be posted in the correct area under the "Support" section
Flame wars / Trolling / Yelling Matches are not allowed
Racism, bigotry or general discrimination has no place here
Posting of copyrighted material / files is not allowed
https://imgur.com/
should be used for image hosting needs
Sharing of material proprietary material from the arcade drive / this forum outside of the forum is not allowed
Adding ideas and material that can improve the drive is encouraged!
Review forum posts / use search before creating a topic that could be a duplicate
Thread hijacking with topics and questions that have nothing to do with the thread are not allowed, start a new thread or find the correct existing one as applicable. If we do not have an appropriate area created to post please contact an admin with your idea. We are open to change if it makes sense.
Impersonation of another user is not allowed, nor are shill accounts promoting products
Solicitation for other services or products is not allowed, however if you have something to discuss that could meaningfully add value to this drive setup please contact a moderator or admin to discuss
External Links are allowed and can be helpful as long as they do not violate forum rules
***Violation of these rules can result in a permanent ban from this forum and potential loss of support entirely for your arcade drive setup***
Thank you for joining the forum, we look forward to interacting and working together to have the best gaming experiences possible!
_________________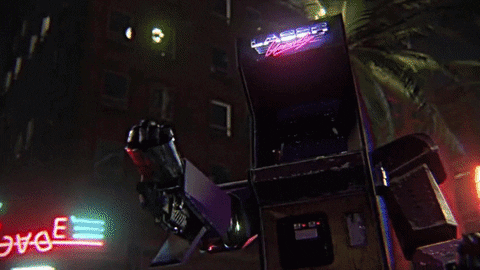 RIG: Stormtrooper Stryker, Gigabyte Gaming 7 MB, Skylake i5 6600k OC to 4.7ghz w/ Noctua D14 fan, R9 290x GPU, 16gb G.SKILL Ripjaws V, 1000w PSU, Samsung Evo 850 HD
Future arcade build (have most parts already) 4 player arcade with 2 aimtrack guns, 2 spinners, force feedback racing wheel and blissbox adapter with original controllers for the following systems: NES,SNES,Genesis(3 and 6 button controllers), N64, Dreamcast, Wii/WiiU, Xbox one. Might add PS2 controllers but I always hated those.

Sahadd Prawser

Final Boss





Posts

: 350


Bonus Coins

: 419


Hi Scores

: 25


Join date

: 2017-09-02




---
Permissions in this forum:
You
cannot
reply to topics in this forum