Really getting miffed now.....I'm on facebook asking for help,im in here asking for help and now i hear  i have to contact peoples email for help.......WHO?

I haven't been able to use HS since Near June properly.....i have this in an arcade machine that is used for kids with special needs and near everyday they are asking when i can re run the HS.....absolute shame for them.

I'm trying to use all the posts in Facebook....but still syncovery wont run or fix HS setup......every couple of days we are told to download a file and run....It still doesnt work.

The last thing i done was delete files that chris told me to do....this took over 12 hrs......Now nothing will update at all.

There doesnt seem to be any fluidity to anything,when on facebook people are asking if this is correct,how much is this deleting,syncovery  passwords aint working etc etc......Sometimes there appears to be 3 different ways to update,no one knows what one



So is there a supposed waiting list that i cant seem to join?

I'm usually a patient person (3 months+) and again appreciate all the work put into this......but when you see more posts about updates and drive selling i some of us cant even get a drive to work i then get really miffed.

Yes i keep hearing its easier to add content and sell drives,but that aint helping the buyers that have been long term users like myself.




So can someone take some time out and tell me were i can get help

Jay Jay




Posts

: 14


Bonus Coins

: 24


Hi Scores

: 0


Join date

: 2017-10-25



All support is on the forums.  Facebook is only for updates.  Do not post there asking for help as you will not get it.

I have posted an announcement at the top of this forum that walks you through the process step by step.  This should resolve any issues that you have.  Not sure why your drive does not work as the root files work with few errors so a new drive should work fine if you set it up correctly.  But that aside, the announcement will get your drive to where you can do the new update process.  Use it.

I agree that announcements are all over the place but always refer to the newest posts on Facebook and come here if you have questions.  AGAIN DO NOT POST QUESTIONS ON FACEBOOK, THEY WILL BE DELETED AND IGNORED.

Also please do not post multiple threads about the same thing.  Makes it harder for me to sift through and as I am not paid for this, it is really hard to get to everyone and I will get to you when I get to you.
I understand your frustration, just hang in there and honestly I would encourage users to not jump on running updates unless they feel they really need them because a certain system they really want isn't working. Too many people feel like they need every update just for the sake of having it and then have problems. I know you don't fall into that category Jay as you don't update that frequently but this is more of an awareness piece for everyone.

The updates come for free but they also come with the risk that some things will be fixed and some new problems may arise. With nearly 500 users that is going to happen every time there is an update. So only run them when you really need them.

For everyone already in a bind, we absolutely will help you but there are about 10 admins and around 60% that are involved in the active "help" part of them forum. So around 6ish of us helping 500 people and we have full time jobs, family, stuff going on in our lives etc.

Again please only run updates when you actually need them or wait until the day comes that we have time to very fully test a "final" update that nearly completes the drive.
_________________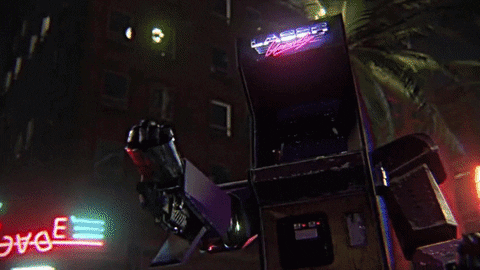 RIG: Stormtrooper Stryker, Gigabyte Gaming 7 MB, Skylake i5 6600k OC to 4.7ghz w/ Noctua D14 fan, R9 290x GPU, 16gb G.SKILL Ripjaws V, 1000w PSU, Samsung Evo 850 HD
Future arcade build (have most parts already) 4 player arcade with 2 aimtrack guns, 2 spinners, force feedback racing wheel and blissbox adapter with original controllers for the following systems: NES,SNES,Genesis(3 and 6 button controllers), N64, Dreamcast, Wii/WiiU, Xbox one. Might add PS2 controllers but I always hated those.

Sahadd Prawser

Final Boss





Posts

: 254


Bonus Coins

: 307


Hi Scores

: 17


Join date

: 2017-09-02



---
Permissions in this forum:
You
cannot
reply to topics in this forum