Cannot read that, please use IMGUR.COM FOR ALL IMAGE HOSTING@@!@@!$!!@#!@#$@$@$@%2542523
Also servers are down per the Facebook post made by Chris this morning.  I literally cannot read that but if it is a syncovery error and judging by the time of the post, it is obvious that the servers were taken down and that is why you have this problem.

Please remember that all Updates are posted to Facebook.  If syncovery errors out while sync it is usually due to the server password being changed.  You can assume this is the case every time.
Last edited by Admin on Fri Nov 10, 2017 8:27 am; edited 1 time in total
Yeah man no problem, just check back later to see if the servers are back up and try again. Sorry for the inconvenience.

Also I try to keep the banner at the top of the forums up to date on server status so look there if you are ever curious.
Yes servers are down so you have to wait till they are back up.

Judging by how much difficulty you seem to be having I would guess that you set the drive up incorrectly initially and that is why syncovery is deleting so much stuff. That is not normal and usually only happens when files were put in the wrong place. When the servers are back up, you will need to rerun syncovery and it will continue where it left off.
That isn't a problem. When the server is back up try again.
Sometimes it takes longer than deleting than when updating. That happens when it is deleting a large number of small files. Don't worry if it updates faster, that could be due to changes in the file structure. Since you last updated I believe a lot of media was consolidated to point to the same locations and duplicates were removed.
_________________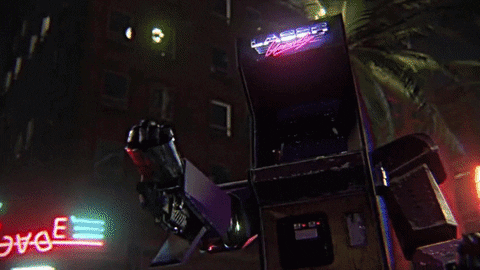 RIG: Stormtrooper Stryker, Gigabyte Gaming 7 MB, Skylake i5 6600k OC to 4.7ghz w/ Noctua D14 fan, R9 290x GPU, 16gb G.SKILL Ripjaws V, 1000w PSU, Samsung Evo 850 HD
Future arcade build (have most parts already) 4 player arcade with 2 aimtrack guns, 2 spinners, force feedback racing wheel and blissbox adapter with original controllers for the following systems: NES,SNES,Genesis(3 and 6 button controllers), N64, Dreamcast, Wii/WiiU, Xbox one. Might add PS2 controllers but I always hated those.

Sahadd Prawser

Final Boss





Posts

: 197


Bonus Coins

: 240


Hi Scores

: 11


Join date

: 2017-09-02



---
Permissions in this forum:
You
cannot
reply to topics in this forum