I am just wondering if there is an ETA on when the sync server and FTP will be back online? It's been radio silence since the November 10th Facebook update.

Thanks!

Jaidek




Posts

: 12


Bonus Coins

: 20


Hi Scores

: 0


Join date

: 2017-10-22



It is up as of this morning. As posted on Facebook. And Chris has been very active on Facebook, are you sure you are getting updates?
Weird, I am not seeing any of this on the Hyper Updates page. The last post I see is on the 10th starting with "OK... 4 am in the morning." I've checked two different browsers and my phone. Is there another Facebook page I am not aware of?

Jaidek




Posts

: 12


Bonus Coins

: 20


Hi Scores

: 0


Join date

: 2017-10-22



Facebook does not order posts by date which is why I have continually asked Chris to post her but it is a losing battle I am afraid. The servers are up so sync away.
Thanks for the heads up! The FTP is still not working for me, it stopped the same day the sync server went down. I am getting an "Incorrect Login" error. I've reached out to Chris via email a few days ago for the new password, I'll just wait for his response.

Jaidek




Posts

: 12


Bonus Coins

: 20


Hi Scores

: 0


Join date

: 2017-10-22



Sounds like he changes the password. I have never used the ftp as we used torrents when I bought my drive but does the update the ftp password on the pinned facebook post?
User banned 2 weeks for this post.

Jay Jay




Posts

: 14


Bonus Coins

: 24


Hi Scores

: 0


Join date

: 2017-10-25



Server is still up now. do NOT contact Chris like banned user did and was asking others to do. That's how nothing gets done.
If you have trouble, you can use this file to update, it fixes the problem with alternate profiles having download issues:
bit.ly 2z3grpK
_________________
---
So, the funniest thing about this particular signature line is that by the time you realize it doesn't say anything, it's too late to stop reading it

---
Are you still doing your initial drive download Jaidek from a cloud purchase? Or are you trying to update?
_________________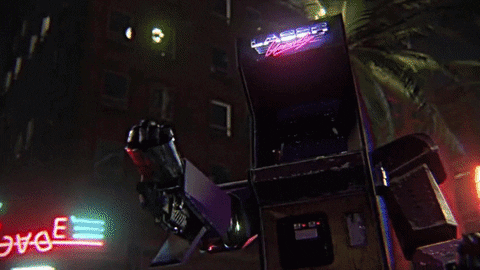 RIG: Stormtrooper Stryker, Gigabyte Gaming 7 MB, Skylake i5 6600k OC to 4.7ghz w/ Noctua D14 fan, R9 290x GPU, 16gb G.SKILL Ripjaws V, 1000w PSU, Samsung Evo 850 HD
Future arcade build (have most parts already) 4 player arcade with 2 aimtrack guns, 2 spinners, force feedback racing wheel and blissbox adapter with original controllers for the following systems: NES,SNES,Genesis(3 and 6 button controllers), N64, Dreamcast, Wii/WiiU, Xbox one. Might add PS2 controllers but I always hated those.

Sahadd Prawser

Final Boss





Posts

: 254


Bonus Coins

: 307


Hi Scores

: 17


Join date

: 2017-09-02




Similar topics
---
Permissions in this forum:
You
cannot
reply to topics in this forum