Finally some good news and moving forward towards an up to date drive.

Followed the tutorial at the top of the page,however had to run the co pilot password to run it.

Anyways It looks like i've updated the main root....

Questions though..

1.How do you know that its updated to the latest patch? ie , It doesn't say Hyperspin (1.0.1) for example.....so i assume since i cant update the root anymore that's its updated to the latest version?

2.I'm about to update the System Rom's Sync now (this is also in D:\Arcade\System) Rom's folder.......However, when i ran the updated list it states that its going to delete 11.6 GB of files BUT copy to the right 203.9 GB (i assume updates)....The problem is though as it stands on an updated drive i only have 94 GB left on my Main D: Drive......How can i update over 200Gb when i have 94 GB left?

3.I currently have the 8TB drive (will update to 16gb once all updated though)....Its a 4 TB (D: drive) and a 4TB (M: drive).......On my sycovery profile viewer it states M:Sony Playstation 2 .....but thats it,so is that whats to sync to that drive? On my M: at the moment i have

M:8TB Drive\
6 tb directory (ps2 files only)\
Exodus Dos Pack
Nintendo Gamecube 8TB romset\
Ps2 games up to 8TB\
Sony PSP\
Syncovery - 8TB Profiles\
Win3x0.

That is my M: Structure.....Is this the same as everyone elses still? and if i run the syncovery 4TB Playstation games sync it will copy them to this folder?





Thanks in advance...I dont want to run things until im sure its right


Jay Jay




Posts

: 14


Bonus Coins

: 24


Hi Scores

: 0


Join date

: 2017-10-25



1. If you update, you have the correct files i.e. latest patch but that is a poor explanation. You have a drive copy of what Chris has. Everyone has a copy of the same drive, that is the way it is designed. When you update you copy the drive to your drive and have the most recent everything. That is why you update.

2. It is normal to delete and copy new files. As we get better versions or newer files, we replace the older stuff. This is why you see some files getting deleted. This isn't a problem. You cannot update more than what your drive has and every drive is different due to dead sectors. You will need to either not update what you cannot hold or move some stuff off the drive to make room. Your choice.

3. That is correct. The other stuff is for the 8tb+ drive.

Run the sync.
2. Doesnt make any sense to me.... I have a Root which is now the latest...To which all the xmls match the roms...so i cant update the roms to match the XMLs? The Root drive with roms is suppose to be 4TB....Another 4 TB is for the playstation 2 roms etc.

The only roms i should be missing are the ones on the N: (8TB) which is:

GOG GAMES
NINTENDO 3ds
Gamecube Asia
Nintendo Wii Complete
Nintendo Wii U
Playstation Asia Basic
Playstation Asia.


So if those fit on the other drive making it up to 16GB......Why cant both my 4TB drives hold the rest then?

Jay Jay




Posts

: 14


Bonus Coins

: 24


Hi Scores

: 0


Join date

: 2017-10-25



BECAUSE DRIVES HAVE DEAD SECTORS, your drives ARE NOT BOTH THE SAME SIZE. Right click them both and look, you will quickly realize that just because a drive says 4 tb, it does not actually have 4000 GB. My drive may have 3.6tb and yours may only have 3.4tb. Heck the 2 drives that you have will most certainly not have the same size on disk. That is the problem.

TO take that further, 2 drives will have more dead sectors on average than a single 8 tb drive. This means that Chris' 8tb drive is hosting more than your 2 4 tb drives can hold. So as I said, you can either delete some stuff or move it. Your all.
Here is my work pc's drive that should have 320 GB.
Here is the actual product specs:
https://www.cnet.com/products/toshiba-mq01acf032-hard-drive-320-gb-sata-6gb-s/specs/
You can easily see that the red square shows much less that 320 GB.
So if a 320 gb drive lost 23 gb, how much do you think could be lost on a 4tb drive? Probably the amount you cannot copy.
I know drives have dead sectors.

I have a D: that 4.54 TB.......Currently its used up 3.60TB leaving me with around 94GB left.

I then have an M: Thats 3.63 TB.....currently its used 2.72 TB leaving me almost 2TB left.


So how can i just delete files that when i run syncovery it asks to update them again? I cant just move files from one drive to another ,nothing will match then

I have nowhere near 8TB of data..(or under if bad sectors)....

From the drive purchase page i should have near all roms and files apart from the:

GOG GAMES
NINTENDO 3ds
Gamecube Asia
Nintendo Wii Complete
Nintendo Wii U
Playstation Asia Basic
Playstation Asia.



As that is the extra 8tb slot

Jay Jay




Posts

: 14


Bonus Coins

: 24


Hi Scores

: 0


Join date

: 2017-10-25



You have a special setup that I do not understand then. You will need to email Chris directly. I believe that his profiles are for 5tb and 3tb. I do not know that he supports a 4tb and 4tb. So my suggestions was to move 1 tb from the first drive to the second and resync, removing the stuff you moved from the profile. So for example, move the ps2 games that are on the first drive to the second and then when you re-sync, remove them from the profile on the first drive. There is a right click option to remove stuff.

And please do not make another separate thread next time you have a problem. You now have about 12 threads floating around specifically about updating. Please use this thread and only this thread till you completely figure out your issue.
To get your drive working right away I recommend deleting some import games (that you won't play anyway as they are in a different language). When syncovery wants to redownload them just right click and choose "leave alone" and it will not copy them over. Then you are updated and you can proceed with looking things over to figure out why they won't fit. If that is all that is left you likely won't notice anything missing anyway when actually using your drive. Get it working and then troubleshoot the rest after. Sounds like you basically have it working now.
_________________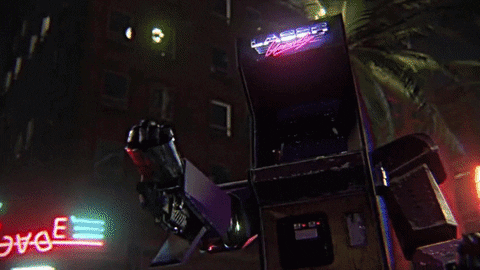 RIG: Stormtrooper Stryker, Gigabyte Gaming 7 MB, Skylake i5 6600k OC to 4.7ghz w/ Noctua D14 fan, R9 290x GPU, 16gb G.SKILL Ripjaws V, 1000w PSU, Samsung Evo 850 HD
Future arcade build (have most parts already) 4 player arcade with 2 aimtrack guns, 2 spinners, force feedback racing wheel and blissbox adapter with original controllers for the following systems: NES,SNES,Genesis(3 and 6 button controllers), N64, Dreamcast, Wii/WiiU, Xbox one. Might add PS2 controllers but I always hated those.

Sahadd Prawser

Final Boss





Posts

: 254


Bonus Coins

: 307


Hi Scores

: 17


Join date

: 2017-09-02



---
Permissions in this forum:
You
cannot
reply to topics in this forum