Just tried the update process and it all worked like a charm

I entered the updated password when requested based on Chris's FB post on 17th November

When I get to the SR tool I'm told the password is wrong, tried entering the FB one from the 17th there as well but no joy

Are things on hold again or have I missed something?

Thanks

Simon Sheard




Posts

: 13


Bonus Coins

: 21


Hi Scores

: 0


Join date

: 2017-09-13



Pinned post is where you need to look. It is from November 20th. It has the new password. ALWAYS refer to the pinned post for passwords.
Went there installed new files used password and SR will still not work with the password

The last post on the pinned thread says" Christopher Shaw need to edit post above, i cannot edit it. Password above is wrong."

So is there an issue??

Simon Sheard




Posts

: 13


Bonus Coins

: 21


Hi Scores

: 0


Join date

: 2017-09-13



I guess so. Will have to ask Chris. Sorry man.
Ok no problem just wanted to make sure there was an issue and I wasn't doing stuff wrong!

Simon Sheard




Posts

: 13


Bonus Coins

: 21


Hi Scores

: 0


Join date

: 2017-09-13



I have just verified that the current post on the facebook group does have the valid password (ran it myself with the password). It is in the pinned post at the top and you need to click to see the full post. It is labelled syncovery password (which is different from the install password). Make sure there are no spaces at the end or beginning when you copy/paste.
_________________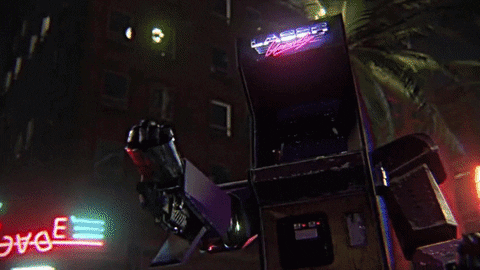 RIG: Stormtrooper Stryker, Gigabyte Gaming 7 MB, Skylake i5 6600k OC to 4.7ghz w/ Noctua D14 fan, R9 290x GPU, 16gb G.SKILL Ripjaws V, 1000w PSU, Samsung Evo 850 HD
Future arcade build (have most parts already) 4 player arcade with 2 aimtrack guns, 2 spinners, force feedback racing wheel and blissbox adapter with original controllers for the following systems: NES,SNES,Genesis(3 and 6 button controllers), N64, Dreamcast, Wii/WiiU, Xbox one. Might add PS2 controllers but I always hated those.

Sahadd Prawser

Final Boss





Posts

: 254


Bonus Coins

: 307


Hi Scores

: 17


Join date

: 2017-09-02



---
Permissions in this forum:
You
cannot
reply to topics in this forum