Well let's say this, if you do not have the 8tb or 16tb drives. Then you must be crazey. I have been around the system's like the Bally arcade. Then back in the early 80's this was hot. So today with these amazing drives if you are a baby boomer you will enjoy all these games. I finally got my system up and running because of the forum and help for other items. The admins are ones that will go beyond the simple thing of saying they can help. James you are a man of your words. He stepped and got my system working. It is like Christmas every day in playing diffent old and new games. Now what we need are folks to help with hints and tips. Highest scores and if they work with different tank sticks etc.
Therefore is it worth getting a 16+ drive, HELL yes. Because you have the greastest support, and it srtup for you. It is up to you if you like games. Now with four players. Go to an arcade place put in your dollars not times or quarters. By the time you plates two games you could have saved for a 8tb drive for Christmas. They are all on sale. Wake up and smell the great games and the support from an outstanding team. Chris you are true friend that takes care of his team and clients. Great JOB
MERRY CHRISTMAS. maybe you might get that drive after all.

Jack


Jackst333




Posts

: 87


Bonus Coins

: 154


Hi Scores

: 3


Join date

: 2017-09-13



Well Said Jack
I am the proud owner of the 8TB drive and I agree with everything you have said. Chris and the team are Top Drawer Gent`s and a real credit to this community. My Christmas came early about a month ago when my drive landed. All The Best for 2018






hammmy




Location

: DURHAM / UK


Posts

: 24


Bonus Coins

: 34


Hi Scores

: 0


Join date

: 2017-11-07



Glad you gentlemen are enjoying your setups so much! This is what it is all about. We're all in this for fun and reading posts like this definitely adds to the "fun" experience for us! We're hoping the forum evolves past a fairly heavy "support" focus and into a community where people share their favorite games, challenge each other and help each other find the right arcade gear for their setups. We're still looking for some media and other bits to add to the drive too so please keep your eyes out and watch the facebook group posts. Right now Chris has asked everyone to grab a few screenshots of gameplay for the WII Ware games he just got so he can update the drive with full media for these new games.

Happy Holidays!
_________________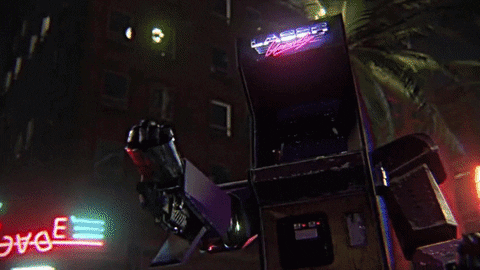 RIG: Stormtrooper Stryker, Gigabyte Gaming 7 MB, Skylake i5 6600k OC to 4.7ghz w/ Noctua D14 fan, R9 290x GPU, 16gb G.SKILL Ripjaws V, 1000w PSU, Samsung Evo 850 HD
Future arcade build (have most parts already) 4 player arcade with 2 aimtrack guns, 2 spinners, force feedback racing wheel and blissbox adapter with original controllers for the following systems: NES,SNES,Genesis(3 and 6 button controllers), N64, Dreamcast, Wii/WiiU, Xbox one. Might add PS2 controllers but I always hated those.

Sahadd Prawser

Final Boss





Posts

: 350


Bonus Coins

: 419


Hi Scores

: 25


Join date

: 2017-09-02




---
Permissions in this forum:
You
cannot
reply to topics in this forum