I'm using an Xbox 360 controller. This is under the PC Games section.

Eric Gorka




Posts

: 72


Bonus Coins

: 94


Hi Scores

: 0


Join date

: 2017-09-12



Good Evening Eric. When controls don't work the fist thing I typically start with is the emulator. You can find which emulator is controlling that game by going into RL. Find what emulator is responsible for controlling that game. Go into the Drive/Arcade/ and specific emulator folder. Manually open the emulator and check to see if the buttons are configured for that game. Let me know how that works out and then we can continue.


Jonathan Lee




Location

: Maryland


Posts

: 64


Bonus Coins

: 96


Hi Scores

: 2


Join date

: 2017-09-15



Moving this to the ROMS section. Don't want individual games posted here, there's an unlimited amount of games and i'm sure thousands of them will need tweaking. That's a project for a much later date

_________________
---
So, the funniest thing about this particular signature line is that by the time you realize it doesn't say anything, it's too late to stop reading it

---
Eric, where under PC Games? I have the 8tb and I can't find it.

Jonathan Lee




Location

: Maryland


Posts

: 64


Bonus Coins

: 96


Hi Scores

: 2


Join date

: 2017-09-15



With a PC game I would recommend looking at the menu in the game and see what controller options there are. The PC games will be set up individually while everything else will be running through emulators that use the same settings. I strongly recommend taking advantage of a mouse and keyboard to check this stuff for PC games specifically.
_________________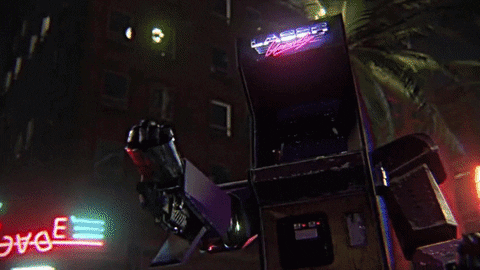 RIG: Stormtrooper Stryker, Gigabyte Gaming 7 MB, Skylake i5 6600k OC to 4.7ghz w/ Noctua D14 fan, R9 290x GPU, 16gb G.SKILL Ripjaws V, 1000w PSU, Samsung Evo 850 HD
Future arcade build (have most parts already) 4 player arcade with 2 aimtrack guns, 2 spinners, force feedback racing wheel and blissbox adapter with original controllers for the following systems: NES,SNES,Genesis(3 and 6 button controllers), N64, Dreamcast, Wii/WiiU, Xbox one. Might add PS2 controllers but I always hated those.

Sahadd Prawser

Final Boss





Posts

: 350


Bonus Coins

: 419


Hi Scores

: 25


Join date

: 2017-09-02



I have the 16tb, so it might be only on the second 8tb+ drive. I haven't gotten a chance to go thru the controls yet, but I'm hoping to get this ironed out in the next day or so...

Eric Gorka




Posts

: 72


Bonus Coins

: 94


Hi Scores

: 0


Join date

: 2017-09-12




---
Permissions in this forum:
You
cannot
reply to topics in this forum