Hello All,

When I run Syncovery updates, my drive is being detected as 5TB and not the 8TB package I purchased. Is there a file that should be moved or deleted?
Also, is there a batch file that auto maps all the systems to their emulators and roms? Some systems aren't mapped to their required path for emulator and roms.
Thanks for your help Team!

GQ

Memotech1982




Posts

: 10


Bonus Coins

: 22


Hi Scores

: 0


Join date

: 2017-09-24



same here and i have a 16 tb set up

Giovanni527




Posts

: 23


Bonus Coins

: 38


Hi Scores

: 1


Join date

: 2017-10-09



giovanni527- is your 16 being detected as an 8tb? If so, there is some info on the forums here on how to correct that. Let me know and I may be able to point you in the right direction. It's just moving a few folders around on the second 8tb drive.

Eric Gorka




Posts

: 55


Bonus Coins

: 73


Hi Scores

: 0


Join date

: 2017-09-12



Menotech... there were instructions on the download about how to extract the files and where to put them. You do NOT have the files in the right places -or- you didn't download all the roms.

There's no batch file, go back to your download instructions and see where it tells you to extract each file to.

Also, you can go into dos and do this:

D:

That should put you in the D drive. Now type:

dir /s /b /o:n /a:d > folderlist.txt

That'll take a few min and then say complete. Type exit to exit dos window.

Now, in your D drive main root folder that should have created a file called folderlist.txt

Paste that here.

Sent from Topic'it App
_________________
---
So, the funniest thing about this particular signature line is that by the time you realize it doesn't say anything, it's too late to stop reading it

---
Hello James,

First of all, thanks for your help. We had a power outage this morning that killed the sh!te out of my drive, wont boot up. I do have another drive that I purchased during the holidays for the 16TB package upgrade. Screw it Ill stick with the 8TB package for now. Ill reach out to Chris for the 8TB download package. What a pain. Thanks again.
Last edited by Memotech1982 on Thu Jan 04, 2018 2:15 pm; edited 1 time in total (Reason for editing : Change of plans)

Memotech1982




Posts

: 10


Bonus Coins

: 22


Hi Scores

: 0


Join date

: 2017-09-24



_________________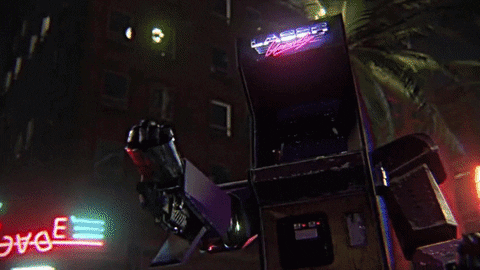 RIG: Stormtrooper Stryker, Gigabyte Gaming 7 MB, Skylake i5 6600k OC to 4.7ghz w/ Noctua D14 fan, R9 290x GPU, 16gb G.SKILL Ripjaws V, 1000w PSU, Samsung Evo 850 HD
Future arcade build (have most parts already) 4 player arcade with 2 aimtrack guns, 2 spinners, force feedback racing wheel and blissbox adapter with original controllers for the following systems: NES,SNES,Genesis(3 and 6 button controllers), N64, Dreamcast, Wii/WiiU, Xbox one. Might add PS2 controllers but I always hated those.

Sahadd Prawser

Final Boss





Posts

: 281


Bonus Coins

: 339


Hi Scores

: 20


Join date

: 2017-09-02




---
Permissions in this forum:
You
cannot
reply to topics in this forum