Hy guys Can anyone confirm Grandia extreme for the ps2 is not running. Any help would be Grateful  Thanks

Miguel Joel Gauthier




Age

: 40


Location

: Canada


Posts

: 7


Bonus Coins

: 11


Hi Scores

: 0


Join date

: 2017-09-19



What is the issue?

Note, we are not posting individual game issues in the support forum unless it's a missing file or something like that issue. If the game launches and it's not playable or has weird graphics, audio glitches, etc; we move it to the games section. This support forum is to get the system running, trying to troubleshoot individual games won't be done in this support area or it'll clutter up the area with games that have issues while people are having trouble getting their entire system working.

If it's saying 'missing rom' or something like that, post here, if not, post it's a gameplay issue and i'll move this over to the games forum.
_________________
---
So, the funniest thing about this particular signature line is that by the time you realize it doesn't say anything, it's too late to stop reading it

---
Okay thanks for the information I'm still new at this

Miguel Joel Gauthier




Age

: 40


Location

: Canada


Posts

: 7


Bonus Coins

: 11


Hi Scores

: 0


Join date

: 2017-09-19



Yeah James the issue is the game gets on the loading screen and then it says loading complete and then it freezes

Miguel Joel Gauthier




Age

: 40


Location

: Canada


Posts

: 7


Bonus Coins

: 11


Hi Scores

: 0


Join date

: 2017-09-19



I don't know what the total game count on the drive is anymore but it is probably around 70,000-80,000. That is why James said we can't provide game support in this forum. If it is part of a bigger issue it can be posted here. I'm going to move this thread over to the ROMs section. Ok to request help there and if someone knows how to make it work or replace it with a working version you may find a tip.

I recommend also googling if there are issues with your particular game and emulator to see if anyone has ever been able to emulate it.
_________________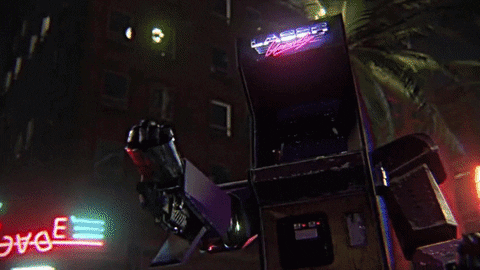 RIG: Stormtrooper Stryker, Gigabyte Gaming 7 MB, Skylake i5 6600k OC to 4.7ghz w/ Noctua D14 fan, R9 290x GPU, 16gb G.SKILL Ripjaws V, 1000w PSU, Samsung Evo 850 HD
Future arcade build (have most parts already) 4 player arcade with 2 aimtrack guns, 2 spinners, force feedback racing wheel and blissbox adapter with original controllers for the following systems: NES,SNES,Genesis(3 and 6 button controllers), N64, Dreamcast, Wii/WiiU, Xbox one. Might add PS2 controllers but I always hated those.

Sahadd Prawser

Final Boss





Posts

: 350


Bonus Coins

: 419


Hi Scores

: 25


Join date

: 2017-09-02




---
Permissions in this forum:
You
cannot
reply to topics in this forum