I read that Chris is working on PS3 games. I was wondering if anyone has a thought/clue/idea as to what the PC specs would be to run the PS3 emulator?

Brent Erb




Location

: Somewhere in the United States


Posts

: 1


Bonus Coins

: 3


Hi Scores

: 0


Join date

: 2017-09-12



_________________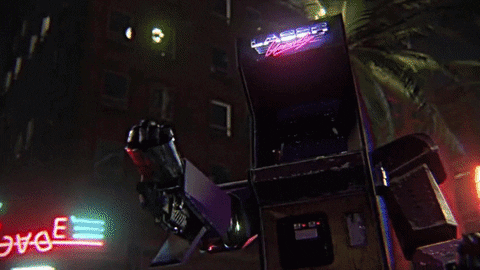 RIG: Stormtrooper Stryker, Gigabyte Gaming 7 MB, Skylake i5 6600k OC to 4.7ghz w/ Noctua D14 fan, R9 290x GPU, 16gb G.SKILL Ripjaws V, 1000w PSU, Samsung Evo 850 HD
Future arcade build (have most parts already) 4 player arcade with 2 aimtrack guns, 2 spinners, force feedback racing wheel and blissbox adapter with original controllers for the following systems: NES,SNES,Genesis(3 and 6 button controllers), N64, Dreamcast, Wii/WiiU, Xbox one. Might add PS2 controllers but I always hated those.

Sahadd Prawser

Final Boss





Posts

: 350


Bonus Coins

: 419


Hi Scores

: 25


Join date

: 2017-09-02



Here are the specs, basically you just need a decent graphics card and should be fine:


MINIMUM
Windows 7 and Later.
CPU: 2.5 GHz Intel/AMD Processor or higher with SSE3.
GPU: Any AMD/NVIDIA/Intel Direct X 10 GPU with 1GB of Memory and Pixel shader model 3.0
RAM: 1 GB on Win 7/8/10 32-Bit, 2GB on Win 7/810 64-Bit


RECOMMENDED
Windows 7 and Later.
CPU: 3.2 GHz Intel/AMD Quad Core CPU or higher with SSE4.
GPU: NVIDIA GTX 660 or higher, ATI Radeon HD7870 or higher with 2GB of memory.
RAM: 2GB on Win 7/8/10 32-Bit, 4GB on Win 7/8/10 64



The Win10 requires 4gb of memory but even the lowest end rigs should have 8gb. The recommended gpu (video card) of gtx660 is old and cheap, maybe $100 bucks, so if you have any graphics card it's probably better than that one anyway.

Emulation usually isn't too bad on a computer, even old computers can comfortably play most stuff. It's the PC games like on the 16tb that need better stuff.


Sent from Topic'it App
_________________
---
So, the funniest thing about this particular signature line is that by the time you realize it doesn't say anything, it's too late to stop reading it

---


Similar topics
---
Permissions in this forum:
You
cannot
reply to topics in this forum