Been having issues setting up my 16tb drive. What I did wrong was unpacked things that shouldnt have been unpacked. i wasnt supposed to unpack anything in part 2 of the download

. Chris is a very busy man and still managed to help me out. I had to reach out to him several times some hit or miss because of the time zone and such. Of course each of our problems are most important and a priority. Id like to say thanks to him and all that took the time some of us are only tech savy enough to get us in trouble lol. Folks be patient with these guys they do it more for the love than anything. This is by far the best drive out there and with support cant beat it.

Giovanni527




Posts

: 30


Bonus Coins

: 49


Hi Scores

: 1


Join date

: 2017-10-09



Thank you for your comments Giovann527. I'm sure everyone on the admin team appreciates them. I can't take any credit for helping you out with your issues though

_________________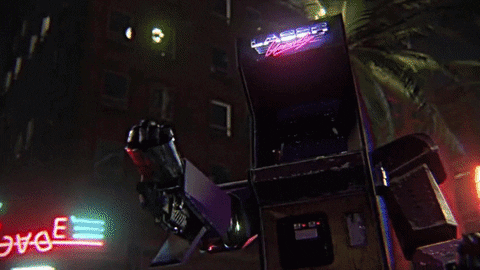 RIG: Stormtrooper Stryker, Gigabyte Gaming 7 MB, Skylake i5 6600k OC to 4.7ghz w/ Noctua D14 fan, R9 290x GPU, 16gb G.SKILL Ripjaws V, 1000w PSU, Samsung Evo 850 HD
Future arcade build (have most parts already) 4 player arcade with 2 aimtrack guns, 2 spinners, force feedback racing wheel and blissbox adapter with original controllers for the following systems: NES,SNES,Genesis(3 and 6 button controllers), N64, Dreamcast, Wii/WiiU, Xbox one. Might add PS2 controllers but I always hated those.

Sahadd Prawser

Final Boss





Posts

: 350


Bonus Coins

: 419


Hi Scores

: 25


Join date

: 2017-09-02



It helps. Chris makes a small fee on when he sells the drive/cloud service; but doesn't (but should) charge for updates. If you bought a drive, remember to subtract out the cost of the drive itself (which he finds amazing deals for people too); and he's getting $100 bucks. Rest of us admins get nothing.

It's infuriating when we get crappy/snarky comments, not help people fast enough, etc. Remember, you buy the drive and chris will try to help once... but anything after that you are asking him and admins (other users like yourself) for free help. When you get pissy, it makes us want to stop altogether. Comments like this really help fight that though... "i had to wait, but they helped me out." thank you, we know people want to get the drive and jump right in... but if something goes wrong; we'll help. Just remember, there's 700+ in the group now, and we have to prioritize.

Glad you're all set!
_________________
---
So, the funniest thing about this particular signature line is that by the time you realize it doesn't say anything, it's too late to stop reading it

---

---
Permissions in this forum:
You
cannot
reply to topics in this forum