I read something about Chris Shaw wanted to add complete PS3 collection.
I guess it will be a separate thing apart from the say external 16TB that i already have.
So my question is.  How do i get it ?  Is it to be on its own Hard Drive for use with Hyperspin or can it be used with a PS3 ?
Hope for some informative answers
Thank You  


rotravi




Posts

: 18


Bonus Coins

: 40


Hi Scores

: 0


Join date

: 2017-10-26



Wait in patience my friend. Early days for that. I can tell you that is is about 24TB of info. So if you wanted it all you would need 3 more 8tb drives just to fit ps3. None of that is in place right now however.
_________________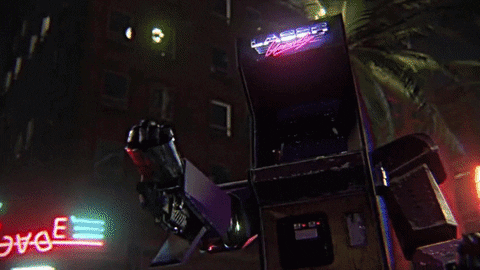 RIG: Stormtrooper Stryker, Gigabyte Gaming 7 MB, Skylake i5 6600k OC to 4.7ghz w/ Noctua D14 fan, R9 290x GPU, 16gb G.SKILL Ripjaws V, 1000w PSU, Samsung Evo 850 HD
Future arcade build (have most parts already) 4 player arcade with 2 aimtrack guns, 2 spinners, force feedback racing wheel and blissbox adapter with original controllers for the following systems: NES,SNES,Genesis(3 and 6 button controllers), N64, Dreamcast, Wii/WiiU, Xbox one. Might add PS2 controllers but I always hated those.

Sahadd Prawser

Final Boss





Posts

: 350


Bonus Coins

: 419


Hi Scores

: 25


Join date

: 2017-09-02



When chris asked for payments for a future update, he mentioned it'd be 6 months out. He has to get the 24tb of games, then he has to find a way to break it up into 8tb chunks. He then has to UPLOAD 8 TB for the first drive; and uploading takes 10x more time than downloading. It takes fast users over 1month to download 8tb while downloading 24/7; so, it will be a very long time before that will be fully released. But, it will eventually be done.
_________________
---
So, the funniest thing about this particular signature line is that by the time you realize it doesn't say anything, it's too late to stop reading it

---

---
Permissions in this forum:
You
cannot
reply to topics in this forum