WizShaw has the best drive out there, hands-down.  Nothing else has the amount of games, custom features, added unique content, etc.
He also did back-breaking work updating the drives and getting every one of his past users all the new features, costing thousands of dollars for multiple servers while backing up from Syncovery, etc... never charging any fees for years!
Now, here's a place you can give back!
Help Chris sell more drives as a way to say thank-you.  Let friends know, post it on social media next time you're playing some games.
Please feel free to post any testimonials.  Please use your first name, state your drive you purchased, an optional score, then a space and your review.   NOTE, the best testimonials are specific... say what system you liked that nobody else has, or specific games, or reasons why you like it.
Be as long-winded (as I am below in the example) or as short as you like.  If you just want to post the 1 line review, go for it!
---
Example:
James M wrote:

James M - St Louis MO - 16TB Drive -  

       

/Out of 5

's

I purchased the drive in late 2015, and, having purchased another Rom Collectors drive and another Church user's version; I decided to try the WizShaw drive.   First off, the guy is super nice, and very responsive.  He told me which drives work great, and then emailed me when the drive went out.

When I got it, I was stunned at how well organized it was, how many different setup's it accommodates (tanksticks, joysticks like xbox controllers, trackballs, spinners, LEDBlinkey support, etc), and an automated installer process that NOBODY has.  He then casually mentioned to join his FaceBook group for updates.  I did.

It has grown to 300+ users with multiple people contributing.  Monthly updates added TONS of content.. media, new games, hell, there were 40 new RARE gaming systems all released on a single update, some with thousands of games!  Incredible, and it was free!

This thing has anything out there.  And, his support is fantastic.  He has a forum to post individual problems, however, if you check his forum or post/ask there, someone has had to have run into that specific issue before and is usually willing to help out.  The group works really well together, some people post ideas, others post new stuff, etc, and everyone lends a helping hand.

You will not be disappointed!
It just takes a minute and everyone considering the drive sees these comments. I can honestly say the support you get with this drive is world's beyond anything else you will find in the market. I could have spent a couple years figuring out how to do all this myself and then probably 10,000 hours building it but I thought the cost of purchasing it was better than investing that much time. 100% happy with the purchase!
_________________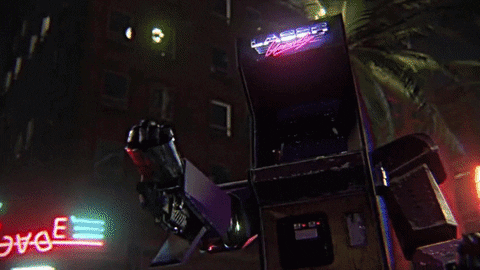 RIG: Stormtrooper Stryker, Gigabyte Gaming 7 MB, Skylake i5 6600k OC to 4.7ghz w/ Noctua D14 fan, R9 290x GPU, 16gb G.SKILL Ripjaws V, 1000w PSU, Samsung Evo 850 HD
Future arcade build (have most parts already) 4 player arcade with 2 aimtrack guns, 2 spinners, force feedback racing wheel and blissbox adapter with original controllers for the following systems: NES,SNES,Genesis(3 and 6 button controllers), N64, Dreamcast, Wii/WiiU, Xbox one. Might add PS2 controllers but I always hated those.

Sahadd Prawser

Final Boss





Posts

: 350


Bonus Coins

: 419


Hi Scores

: 25


Join date

: 2017-09-02



I've bought drives from ioffer, ebay, and hyperarcade systems. (which actually sent me Upchurch's drive. ) (They also stole from Chris (Wizshaw) after I had ended up purchasing this drive. )They were all broken in some way, or had the content but it wasn't set up to work, or had no support, and basically you were getting at best a 40% working drive. This is the one, this is the one your looking for. Things are as close to perfect as you can get. (Nearing 100%) The confusion is taken out of it. Install is set up for you to do even if you are a novice, and if you aren't there is a great community set up of drive owners, and even Chris himself will help you if need be. Be patient though, he is only one person. He will get to you though. You'll be surprised how quickly he fixes what needs fixing as well if there is a problem on your end once he is on it.

Do not hesitate to get this drive. He is a class act, and simply a good person that gets it.

It works great and has an unbelievable amount of content, well organized, and thought out. Chris also has a network of skilled scriptwriters and such that aide him and make it better for all of us.



Strato Vox




Age

: 40


Location

: Buffalo NY


Posts

: 14


Bonus Coins

: 20


Hi Scores

: 0


Join date

: 2017-09-15



Mike - Seattle WA - 8TB Drive (Download) - 5/5
From start to finish, Chris was very helpful in helping me get things set up correctly, and I'm delighted with the end result. The 8TB drive has so much content - not just all the games that I cherished growing up with, but plenty of other titles for systems that I hadn't even heard of! Very easy to use, plenty of extras such as slot machines, old video game ads, and a digital magazine collection that I am particularly enjoying for the nostalgia factor.
I'm a very happy retro gamer right now - purchasing this pre-configured drive has saved me so much time, and now I can just focus on enjoying what's included - and with so much stuff to play with, this is going to keep me busy for a
VERY
long time!


Mikey_P




Posts

: 2


Bonus Coins

: 2


Hi Scores

: 0


Join date

: 2018-04-30




---
Permissions in this forum:
You
cannot
reply to topics in this forum