Hey all.
Just wanted to get some feedback on what folks are putting in their current builds.

Not intended to be a debate over old school CRT with scan lines vs new school flat panel LED/LCD.

I just wanted to get some CURRENT feedback concerning what displays you guys were choosing and why.
I'm currently using 32" LCDs for most of my cabinets, but I've debated going larger.
And I'm not using 4K displays, but with prices on LCD and LEDs coming WAAAAAY down, I was curious what you all were doing.

For me, the days of a $50 craigslist tv buy are all but over when I can get a brand new display for $200. But that's just me.

Also, looking to build my first Virtual Pinball rig this year and was wondering if anyone had suggestions for display size there.
I've heard bigger inst always better.
Cabinet is going to be a custom build cab, so I don't have to worry about it fitting an existing enclosure.

Can't wait to hear your thoughts.

vga




Age

: 40


Location

: Illinois


Posts

: 24


Bonus Coins

: 41


Hi Scores

: 1


Join date

: 2017-07-19



Hello Vga,
CRT with scan lines vs new school flat panel LED/LCD - Go with crt if you have the right game room.
I went with a 24" monitor since I was designing a slim style arcade which is dictated by cabinet width.
Those choosing 32" monitors or larger are usually going for 4 player cabs, or wall hung pedestal cabs.
Goodluck with your design. Marty

Marty Fenwick




Posts

: 59


Bonus Coins

: 71


Hi Scores

: 8


Join date

: 2017-12-27



I'm still using 1080p 32" right now. The vpin you want a 4k screen to get a more realistic look if you are converting to a 3d screen at some point. Usual sizes are 40" for close to real pinball size I think or 32" for smaller. I'd check in with Donald though, he knows a lot about this area!
https://www.youtube.com/user/donannis
_________________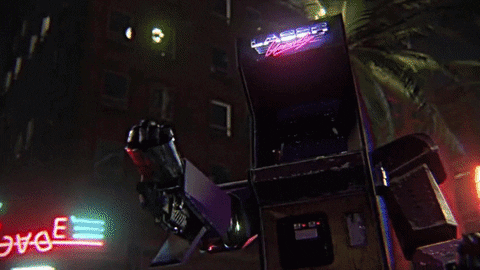 RIG: Stormtrooper Stryker, Gigabyte Gaming 7 MB, Skylake i5 6600k OC to 4.7ghz w/ Noctua D14 fan, R9 290x GPU, 16gb G.SKILL Ripjaws V, 1000w PSU, Samsung Evo 850 HD
Future arcade build (have most parts already) 4 player arcade with 2 aimtrack guns, 2 spinners, force feedback racing wheel and blissbox adapter with original controllers for the following systems: NES,SNES,Genesis(3 and 6 button controllers), N64, Dreamcast, Wii/WiiU, Xbox one. Might add PS2 controllers but I always hated those.

Sahadd Prawser

Final Boss





Posts

: 350


Bonus Coins

: 419


Hi Scores

: 25


Join date

: 2017-09-02





Similar topics
---
Permissions in this forum:
You
can
reply to topics in this forum