**This is a duplicate of Chris Shaw's post from the Drive Updates Section** Placed in media for further exposure. Anyone who can help out with this, has this media or knows where it is place post here and/or get in touch with an admin.

Servers are back up, finally got a true 1:1 Copy of Columbia on a different server. Plus most of the large files, the 600 gigs of dos and windows games have been copied to the others. Which means, I can now make 1:1 copies with another server.
Also, I did an audit. If anybody has the following themes. These are what I need media for, themes, videos, etc.
Data east mlc system
Namco NA-2
Namco NA-1
Namco 8080
Namco system 12
Namco system 11
Namco system 2 Derivitive
Namco ND-1
Namcoi System 16 Universal
Incredible Technologies 8 bit
Midway 8080
Alpha Denshi Co.
Nichibutsu
Incredible technologies 32 bit
Taito System B
Taito 68020
Taito 68000
Eolith Gradation 2d system
Gamate
Fuuki co
Seta aleck 64
Dendy Junior
Sega Megatouch system
There is one guy on youtube who has all the following, I am going to try and buy the themes off him. Save a lot of time.
Also donald is sharing his LEDBlinky setup, as well as a new pinball x setup from pablo. Ill be toying with that. You guys can thank them for those. Those will be uploaded to columbia, Probably around the weekend.
New wheels galore, as well as a new layout which include all the rare obscure systems youll need a keyboard for, a huge amount of new boards. etc.
All these additions, will be on the root side. Easy to update, all the roms are already there.
Sorry it took so long. But I am really gunning for as close to perfect hyperspin as possible. And once I hit it, im probably going to increase my price. Because there is really nothing else like it anywhere.
_________________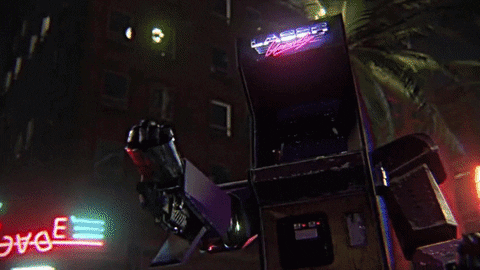 RIG: Stormtrooper Stryker, Gigabyte Gaming 7 MB, Skylake i5 6600k OC to 4.7ghz w/ Noctua D14 fan, R9 290x GPU, 16gb G.SKILL Ripjaws V, 1000w PSU, Samsung Evo 850 HD
Future arcade build (have most parts already) 4 player arcade with 2 aimtrack guns, 2 spinners, force feedback racing wheel and blissbox adapter with original controllers for the following systems: NES,SNES,Genesis(3 and 6 button controllers), N64, Dreamcast, Wii/WiiU, Xbox one. Might add PS2 controllers but I always hated those.

Sahadd Prawser

Final Boss





Posts

: 350


Bonus Coins

: 419


Hi Scores

: 25


Join date

: 2017-09-02




---
Permissions in this forum:
You
cannot
reply to topics in this forum