I just got the 16TB (bad ass) drive installed and updated.  I had my own hyperspin setup started about 4 years ago.  I'm the collector vs the gaming type : like to have full sets and I got to about 170 systems.  During that time I kept a watch out on Chris' drive and loved his youtube video's.
What pushed me over the edge was the PS3 RPC3 collection.  Had already some of those, but work is busy and I was not in the mood to scourge for the files myself.  Pinged Chris, got an almost instantaneously reply and ordered the cloud drive.  I got the passwords and ftp server info less then an hour later.
First impressions were great.  I downloaded the drive files first on my NAS.  Took about 2 weeks and a half, got pretty constant 50m/bit speed.  Download finished just hours before the servers went down for the update/passwd change

 Glad I did not download directly to my local drives : I was running a 30tb storage space accross 8 disks.  One of them failed : should be no big deal to swap-in another, but I now absolutely despise storage space.  Anyway switched to drivepool and snapraid, and started install again.
I am impressed with the initial setup.  You can see that a lot of work and T&C went into it (for example the guidance during PS2 setup).  Got it working pretty quickly.  Wish the anti-virus warning came a bit earlier in the process but I should have known that one.  The ACL script is a bit excessive but I get that it can prevent weird errors.
Had to leave for bus travel, and I got back just as Chris opened the servers for update again  Update went less smooth : the process seems disjoined and less intuitive then the setup process and it was a struggle to get the information.  Probably not related, but during the update the akw file association got changed to notepad instead of autohotkey : I spend way too much time figuring that out (I am sometimes a big idiot). Fix was trivial and it did sort out a lot of issues.
On a general note : syncing is hard I know.  But I would probably look at something like rsync over ssh with authorized public/private keys. Chris, that would stop these massive password updates, and you could block problematic/fraudsters users individually.
During this time I read through a lot of forum posts.  To be honest, I felt that some of the moderators posts on FB were a bit overbearing.  But impressed about how much info and willingness there was on the forum to help.  Thanks guys.
First impressions of the drive and content itself : love the depth, number of systems, attention to detail and the eye candy.  Some of the extras, like the utility menu once working are really cool.  The three nested system is genius.  It is even more impressive doing this on basically pretty ancient software (hyperspin - I am looking at you here).  The amount of little tools and scripts this requires is staggering.  It makes it a bit more unstable but I would not really know how to improve that much.  Maybe one thing would be to see source behind the exe/compiled autohotkey to figure out what is going on.  There are some small issues I noticed quickly Mame controls were not configured after update no matter what I tried - but easy to fix in mame itself.  Acorn electron has a wrong rom path setting, again easy to fix.  I will make note of issues I come across and post in the proper thread.  Some of the rom sets are not complete (the UK/European computers such as the bbc, electron and spectrum).  I can contribute full sets for these Chris - the size is pretty small.
To conclude : I do not have a lot of experience with other drives (bought years ago one but spend a lot of time myself in upgrading/fixing).  This drive is not for absolute beginners imho, but it comes closes to making it idiot prove as can be.  I will definitely recommend highly.  And my credit card is ready for the 24tb or 32tb RPC3 addon.  Wonder what that edition will be called : supermegabadass drive or something ?

Last edited by tazzz on Wed May 09, 2018 3:42 pm; edited 3 times in total (Reason for editing : Original post was cutoff)

tazzz




Posts

: 14


Bonus Coins

: 18


Hi Scores

: 0


Join date

: 2018-03-20



Thank you very much for all of this constructive feedback, really well thought out!
_________________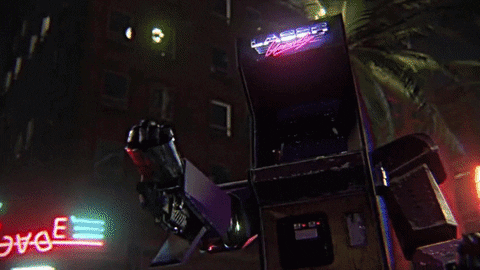 RIG: Stormtrooper Stryker, Gigabyte Gaming 7 MB, Skylake i5 6600k OC to 4.7ghz w/ Noctua D14 fan, R9 290x GPU, 16gb G.SKILL Ripjaws V, 1000w PSU, Samsung Evo 850 HD
Future arcade build (have most parts already) 4 player arcade with 2 aimtrack guns, 2 spinners, force feedback racing wheel and blissbox adapter with original controllers for the following systems: NES,SNES,Genesis(3 and 6 button controllers), N64, Dreamcast, Wii/WiiU, Xbox one. Might add PS2 controllers but I always hated those.

Sahadd Prawser

Final Boss





Posts

: 350


Bonus Coins

: 419


Hi Scores

: 25


Join date

: 2017-09-02





Similar topics
---
Permissions in this forum:
You
cannot
reply to topics in this forum