This is my first Arcade project so you may see some very basic questions here. I have decided I want to light up my 4 player pedestal (and LED strips for TV) and just need confirmation that I have chosen what I need and not more than necessary as far as keyboard encoders are concerned.

Here is a list of what I need the encoders to take care of and then I'll list the encoders I think I need. Please let me know if something else will do the job if this is overkill.

Parts:
-6 joysticks
-47 buttons
-52 RGB LEDs / 4 RGB strips

Encoders:
-Ultimarc Ultimate I/O
-Ultimarc PACLED64
-I-PAC2

According to my understanding, these encoders will cover my needs, correct? I noticed Ultimarc has plenty to choose from so I thought maybe a slightly different setup might work better. Thanks, and I hope this is the right place for me to ask this.


JustMarioBros




Age

: 33


Posts

: 106


Bonus Coins

: 130


Hi Scores

: 0


Join date

: 2017-09-11



Well, for anyone wondering, two Ultimate I/O's were the answer. I asked Andy over at Ultimarc.

JustMarioBros




Age

: 33


Posts

: 106


Bonus Coins

: 130


Hi Scores

: 0


Join date

: 2017-09-11



Interesting. I have an ultimarc ultime i/o and ipac 2 currently, haven't built anything yet. Maybe I'll shoot Andy a message too when i get this figured out heh.
_________________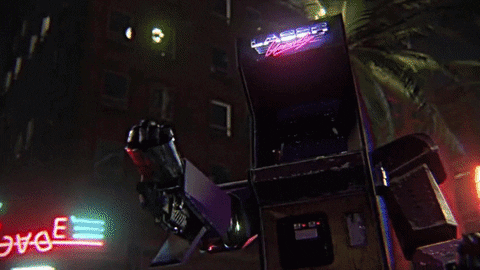 RIG: Stormtrooper Stryker, Gigabyte Gaming 7 MB, Skylake i5 6600k OC to 4.7ghz w/ Noctua D14 fan, R9 290x GPU, 16gb G.SKILL Ripjaws V, 1000w PSU, Samsung Evo 850 HD
Future arcade build (have most parts already) 4 player arcade with 2 aimtrack guns, 2 spinners, force feedback racing wheel and blissbox adapter with original controllers for the following systems: NES,SNES,Genesis(3 and 6 button controllers), N64, Dreamcast, Wii/WiiU, Xbox one. Might add PS2 controllers but I always hated those.

Sahadd Prawser

Final Boss





Posts

: 350


Bonus Coins

: 419


Hi Scores

: 25


Join date

: 2017-09-02



Main reason I needed a second I/O is because of the amount of LED's being used. If it weren't for that I would have probably needed the ipac 2 like you. Let Andy know your exact setup and he can recommend what to do with the encoders.

JustMarioBros




Age

: 33


Posts

: 106


Bonus Coins

: 130


Hi Scores

: 0


Join date

: 2017-09-11



I was doing similar but i found a way around it...

I am doing RGB LED's using an Ipac Ultimate.   Player 1 and 2 are 8 button RGB LED and use the Ipac.   Players 3 and 4 get single color LEDs and are always on.  I didn't do LED Sticks because i don't like the quality of them; but, I might mount LED's under the sticks and use clear plastic washers so that light shines through.

I did shared coin buttons, coin 1 is for player 1 and 3, coin 2 is for player 2 and 4 (doesn't hurt to add coins for more than one user at once, some people tie all 4 players to a single coin button and just enter coins for eveyone at once). I use LED Coin Buttons from GroovyGameGear, single color and look great. Each player does get their own start button, and for menu control i use: Exit, Forward, Back, Pause, Start

I'm using 8 buttons for players 1 and 2 (to emulate joystick trigger/shoulder buttons for stuff on PS1 and up); and 4 buttons for players 3 and 4. I have the topfire stick, rotary stick, and 4way sticks all using a 4 button in the middle of the panel, but those 4 buttons are all from player 1 and just jumpered. So button 1 for the topfire/rotary/4way games is really player 1 joysticks' button 1, etc. That way i can have 4 extra buttons without a new encoder.

If you get 5V rated LEDs, you can have stuff lit up without an encoder; you can plug it into an empty molex power connector (the red and black is power and ground, you don't use the yellow or other wire).   You can tie multiple small LEDs to that for always-on stuff. Player 3, 4, topfire, rotary, and 4 way sticks plus it's 4 buttons, and my admin lights are all always on and single color buttons. That clears up a lot of stuff from the Ipac.

I'm also making a control panel that will have pictures of all my small controls, and ill drill a hole for a single LED to fit.  Then, when that control is active, it uses a jumper wire from any buttons or controller to that LED panel to also light up that LED to show what control is active.  I have Trackball, Spinner, 4 way analog, digital rotary stick, a dolphin bar and also two wireless XBox360 controllers.  that's 7 joysticks + 5 peripherals. I have 44 buttons (RGB qty 16, single color always on 28) in addition to the 7 sticks lit up and the led control panel.  By using jumpers and single color always-on LEDs for a lot of it, i can get this down to a single Ipac Ultimate IO

I'm building it out now, i'll take pics when i wire it.
_________________
---
So, the funniest thing about this particular signature line is that by the time you realize it doesn't say anything, it's too late to stop reading it

---


Similar topics
---
Permissions in this forum:
You
cannot
reply to topics in this forum