So once the paid people get the word about the PS3 stuff for download what drive letter will that be. I just did a download and seen the the 8tb+ is off line, and there was no other drive available. So could I get some more information on what is going on. I know Chris is having issues with Equipment but here it is end of July and I have not heard or seen anything. Not saying I didn't get a message and not seen it. SO could some explain what is happening so i can stay in the loop with everything Please.

Jack

Jackst333




Posts

: 87


Bonus Coins

: 154


Hi Scores

: 3


Join date

: 2017-09-13



I believe it will be O:\ - but no official eta on when it will be available.
Still have about 100,000 games to keep myself occupied in the meantime though.

Sean Powell




Posts

: 131


Bonus Coins

: 145


Hi Scores

: 4


Join date

: 2018-03-06



Still working on the massive upload to the servers but Chris believes the "build" is working once it's all online. Not sure when official release will be.
_________________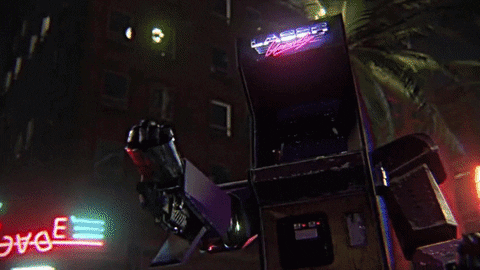 RIG: Stormtrooper Stryker, Gigabyte Gaming 7 MB, Skylake i5 6600k OC to 4.7ghz w/ Noctua D14 fan, R9 290x GPU, 16gb G.SKILL Ripjaws V, 1000w PSU, Samsung Evo 850 HD
Future arcade build (have most parts already) 4 player arcade with 2 aimtrack guns, 2 spinners, force feedback racing wheel and blissbox adapter with original controllers for the following systems: NES,SNES,Genesis(3 and 6 button controllers), N64, Dreamcast, Wii/WiiU, Xbox one. Might add PS2 controllers but I always hated those.

Sahadd Prawser

Final Boss





Posts

: 350


Bonus Coins

: 419


Hi Scores

: 25


Join date

: 2017-09-02



I have to say this Marquee is great. I set it up by instructions. But First I want to say thank you to all have put the time and effort into this.

So Before Marquee I had hyperspeech and LEDBlinky working great. As the Mame folder would speak the 88 games and so on.

Now when I followed the instructions I loose the hyperspeech only to the games.

So let me explain what is my setup of the Marquee. Top of screen is the "Menu" next comes the "Banner" and the "Art Work"

I used the control panel That  James was working on to set this up.

Is there something I am missing or not doing.

Also I checked the EDS manager and all the boxes are unchecked. Are there any boxes needed to be checked?

Other than the little things it is working and I am really happy with the results. You all put a lot of work into this.

Thank looking forward to any suggestions.

Jack

Jackst333




Posts

: 87


Bonus Coins

: 154


Hi Scores

: 3


Join date

: 2017-09-13



Darn put it in the wrong place. Will update with the right area.

Sorry

Jackst333




Posts

: 87


Bonus Coins

: 154


Hi Scores

: 3


Join date

: 2017-09-13



About the PS3 files that we helped pay for? where are they going to be stored at?

I have another drive assigned as O: drive what would be the name of the drive (Label) like Hyperspin or 8TB + O: what?

I am trying get answers but it is hard to have any final answers. So now since the software is being handed out and you guys go yours assuming where is it going. Is it a 24TB system or not?

Thanks in advance.

Jackst333




Posts

: 87


Bonus Coins

: 154


Hi Scores

: 3


Join date

: 2017-09-13




---
Permissions in this forum:
You
cannot
reply to topics in this forum