While there is still some work to be done on this, such as bezel work, and changing the Plexiglas cover over to tempered glass in the future, this is my baby!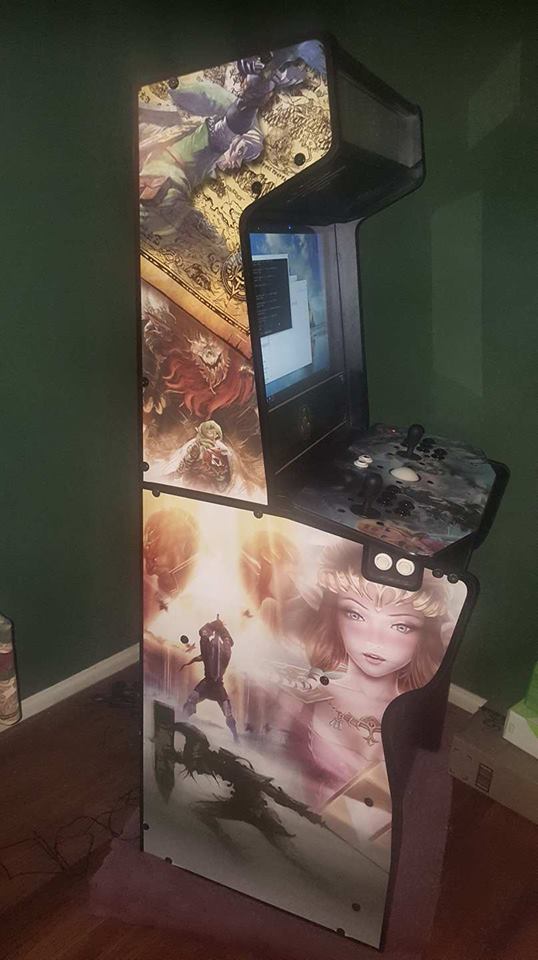 I still want to put in a HDMI switch box and run my spare PS4 in with Chris' Drive, and I also have a secondary drive setup running off of Maximus Arcade. Can't wait to have this all fully functioning.
Right now I have a PC running a new gen i3, with 8gb of ram, and a GT 730. I will probably be updated to 16gb of DDR4 ram, and a GTX 1050ti in a few weeks to give it a bit of a boost.

Rob Martin




Posts

: 11


Bonus Coins

: 17


Hi Scores

: 0


Join date

: 2017-09-11



Curious on tempered glass? Less scratches?
_________________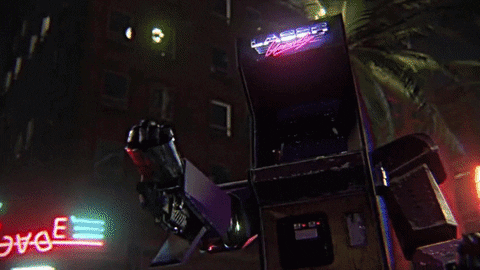 RIG: Stormtrooper Stryker, Gigabyte Gaming 7 MB, Skylake i5 6600k OC to 4.7ghz w/ Noctua D14 fan, R9 290x GPU, 16gb G.SKILL Ripjaws V, 1000w PSU, Samsung Evo 850 HD
Future arcade build (have most parts already) 4 player arcade with 2 aimtrack guns, 2 spinners, force feedback racing wheel and blissbox adapter with original controllers for the following systems: NES,SNES,Genesis(3 and 6 button controllers), N64, Dreamcast, Wii/WiiU, Xbox one. Might add PS2 controllers but I always hated those.

Sahadd Prawser

Final Boss





Posts

: 350


Bonus Coins

: 419


Hi Scores

: 25


Join date

: 2017-09-02



The plexiglass on this scratches incredibly easily, and when people are being a bit more intense in certain games has a tendency to bounce around a bit. Glass will be much easier to clear, and the extra weight should really help.

Rob Martin




Posts

: 11


Bonus Coins

: 17


Hi Scores

: 0


Join date

: 2017-09-11



Use foam weatherstripping tape, works fantastic for plexi or glass. It's dark and has sticky tape on one side, foam on other. Put it between glass and panel and you won't have any movement.
_________________
---
So, the funniest thing about this particular signature line is that by the time you realize it doesn't say anything, it's too late to stop reading it

---

---
Permissions in this forum:
You
can
reply to topics in this forum