Hello i was thinking about buying the 8tb cloud drive but was wondering if i baught a 8tb drive would i be able to download all the files and still have enough room to install it all on the same drive ?
You mean on your C drive with your operating system? No. You have to have it on a 2nd drive the D drive.

Or do you mean have all the files to run all the games etc on the same 8tb drive, aka self-contained with everything you need? Yes. It will install a few gigs of programs on your C drive too on the initial setup (mostly drivers and graphics settings), but everything you need is on the drive and you don't need a lot of space on your OS C: drive either.
_________________
---
So, the funniest thing about this particular signature line is that by the time you realize it doesn't say anything, it's too late to stop reading it

---
yes i mean the 8tb drive after i download the cloud files is there still room on the 8tb drive for the install and update?
And can it be installed on windows 8.1 or is it only for win 7 and 10?
The install puts some files on your main c: drive and after that yes there is still room for the updates. They are always kept small enough to fit on the 8tb drive. Most files needed are already set up on the drive so the install to your main operating system drive is relatively small. You do not do anything like pick an install directory when running the install.
_________________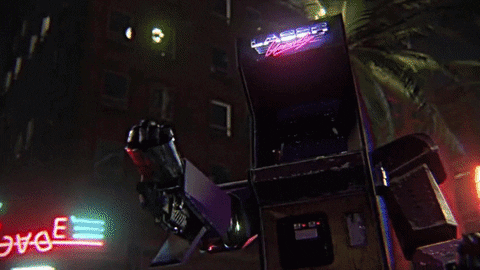 RIG: Stormtrooper Stryker, Gigabyte Gaming 7 MB, Skylake i5 6600k OC to 4.7ghz w/ Noctua D14 fan, R9 290x GPU, 16gb G.SKILL Ripjaws V, 1000w PSU, Samsung Evo 850 HD
Future arcade build (have most parts already) 4 player arcade with 2 aimtrack guns, 2 spinners, force feedback racing wheel and blissbox adapter with original controllers for the following systems: NES,SNES,Genesis(3 and 6 button controllers), N64, Dreamcast, Wii/WiiU, Xbox one. Might add PS2 controllers but I always hated those.

Sahadd Prawser

Final Boss





Posts

: 350


Bonus Coins

: 419


Hi Scores

: 25


Join date

: 2017-09-02





Similar topics
---
Permissions in this forum:
You
cannot
reply to topics in this forum