8 tb drive delivered to you guys 1/17.  Haven't had any respononse to emails.  Can you provide a tracking number?

** EDIT ** removed personal address information

pattonthompson




Posts

: 62


Bonus Coins

: 114


Hi Scores

: 0


Join date

: 2018-01-05



Chris Shaw is the only person who handles the drive sales and imaging. It is best to be patient and stick with the email contact. The rest of us volunteer to help out where we can in terms of problem solving and finding enhancements and issue fixes for the drive.
Chris recently had some computer issues of his own and setbacks on some progress he was working on developing the drive. This would have delayed him. He has also been copying files over to the servers to sync them. This is my best guess for the backlog, he is one person so will not normally be able to grab a drive and immediately image it so there will be a turnaround time before he ships it back, what that time is only he can tell you

_________________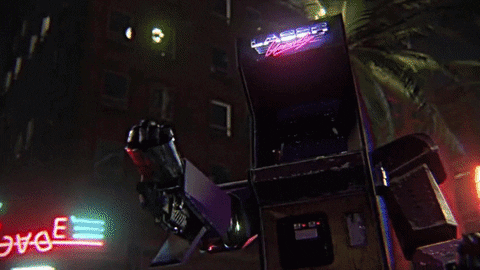 RIG: Stormtrooper Stryker, Gigabyte Gaming 7 MB, Skylake i5 6600k OC to 4.7ghz w/ Noctua D14 fan, R9 290x GPU, 16gb G.SKILL Ripjaws V, 1000w PSU, Samsung Evo 850 HD
Future arcade build (have most parts already) 4 player arcade with 2 aimtrack guns, 2 spinners, force feedback racing wheel and blissbox adapter with original controllers for the following systems: NES,SNES,Genesis(3 and 6 button controllers), N64, Dreamcast, Wii/WiiU, Xbox one. Might add PS2 controllers but I always hated those.

Sahadd Prawser

Final Boss





Posts

: 350


Bonus Coins

: 419


Hi Scores

: 25


Join date

: 2017-09-02



Also, keep in mind, if this is the 8tb or 16tb; that takes up to 3 days to clone a drive. The drives are HUGE and even on fast computers, when i was cloning a backup of my drive (i do dev stuff, and make new programs for all users, so i want a backup in case I take a wrong turn) and using FastCopy the quickest copier, it took me almost 3 days night and day non-stop to clone a drive.

So, it's not fast/easy. Also, keep in mind he's in different country and if you're in the US he's 13 hours ahead of us. 7AM for us is 8PM for him; so, catching him during the day is tough; but, he WILL respond. Just keep trying.
_________________
---
So, the funniest thing about this particular signature line is that by the time you realize it doesn't say anything, it's too late to stop reading it

---

---
Permissions in this forum:
You
cannot
reply to topics in this forum